The use of energy has driven human development. For example, over 150 years ago, the discovery of fossil fuels brought about one of the greatest changes in human history. The energy available suddenly multiplied. More and more machines could be powered by it, cars and lorries could be built, electricity could be generated, and plastic could be produced. Life became easier in many areas.
But only for a short while. The unchecked burning of fossil fuels produces massive amounts of CO2. In the meantime, these have thrown our planet's climate system out of balance. The climate and nature are in crisis, and with them a future worth living for people on the planet is on the line.
Unchecked global warming is deadly. For us humans and for nature. The resulting climate damage will be so enormous that future generations will be severely restricted in the way they live. Hundreds of millions of people will lose their livelihoods and their homes. Future generations will have to invest a large part of their lives in coping with this damage. Distribution wars and enormous weather disasters will make life as we know it today impossible. That would be the most expensive way at all levels.
Nature is under pressure
In interaction with global warming, we are experiencing a dramatic loss of biodiversity. We are destroying, polluting, and overexploiting species and habitats at a record pace. This can be seen in the decline of mammals, birds, amphibians, reptiles, and fish. On average, the populations studied declined by 69% between 1979 and 2018.
As a result of the way we produce and consume products, we take more from nature than it can provide or regenerate. The provision of energy plays a decisive role in this. In turn, weakened ecosystems provide fewer and fewer services that are essential for human survival. For example, the earth can only absorb smaller and smaller amounts of CO2. The climate crisis is intensifying, which can lead to irreversible "tipping effects".
Climate problems and energy waste
Two thirds of Austria are powered by imported fossil energy – more precisely, by oil from countries like Kazakhstan, Nigeria, and Saudi Arabia and natural gas from Russia. Many billions of euros flow out of the country for this and finance the local political systems and problems there.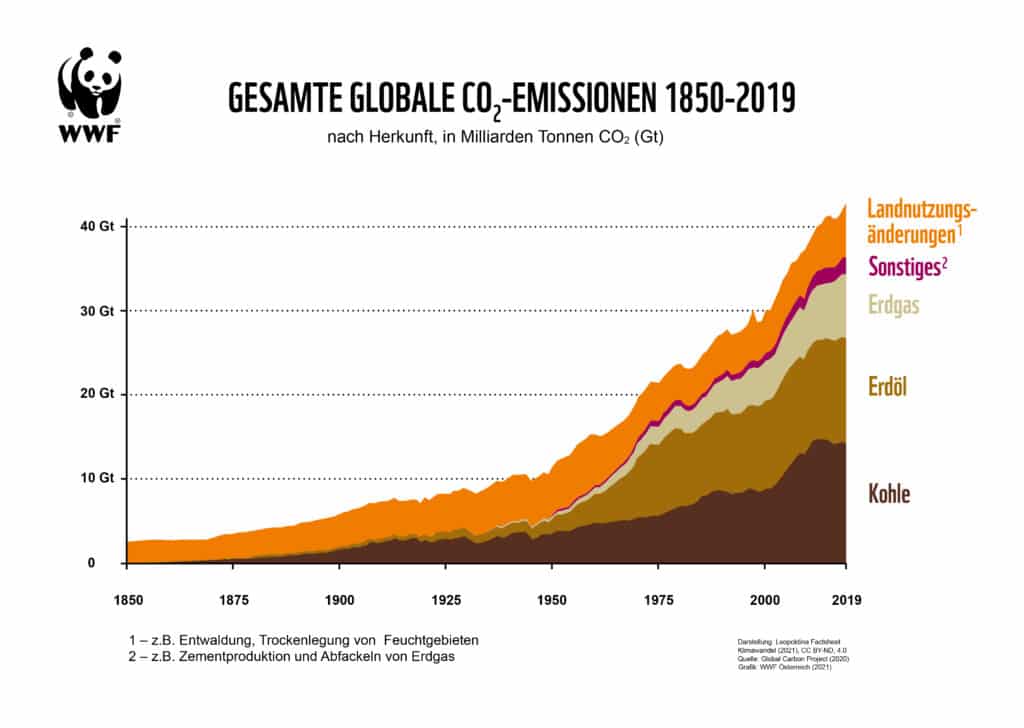 In total, 85% of Austria's greenhouse gases come from the combustion of oil, natural gas, and coal. The high consumption of energy increases massively due to inefficient use. The enormous amount of energy wasted is exemplified by buildings, where knowledge and materials (would) have been available for decades to at least halve energy consumption. The mobility and industry sectors are also among the core drivers of energy consumption with many opportunities for savings.
The WWF concept: less and more efficiently used energy, and more environmentally sound, renewable energy
It is not possible to fully cover the current, wasteful energy consumption with renewable energies. And it is just as impossible to replace the current petrol and diesel vehicles 1:1 with electric ones. Nor does it make sense to heat buildings intensively and continue to lose a lot of energy through leaky windows and thin exterior walls.
Consumption must be reduced in all these areas. To this end, we must invest in energy-saving technology, materials, and infrastructure and consciously avoid unnecessary short-haul flights, short car journeys, or overheated reception areas. Cycle paths and public transport must be expanded. Buildings need effective thermal insulation and modern windows to keep the heating energy in the house. Electrically powered cars and trucks need to be further developed and also used as electricity storage. In industry, an investment offensive is required, for example to switch to speed-controlled electric motors or efficient compressed air systems.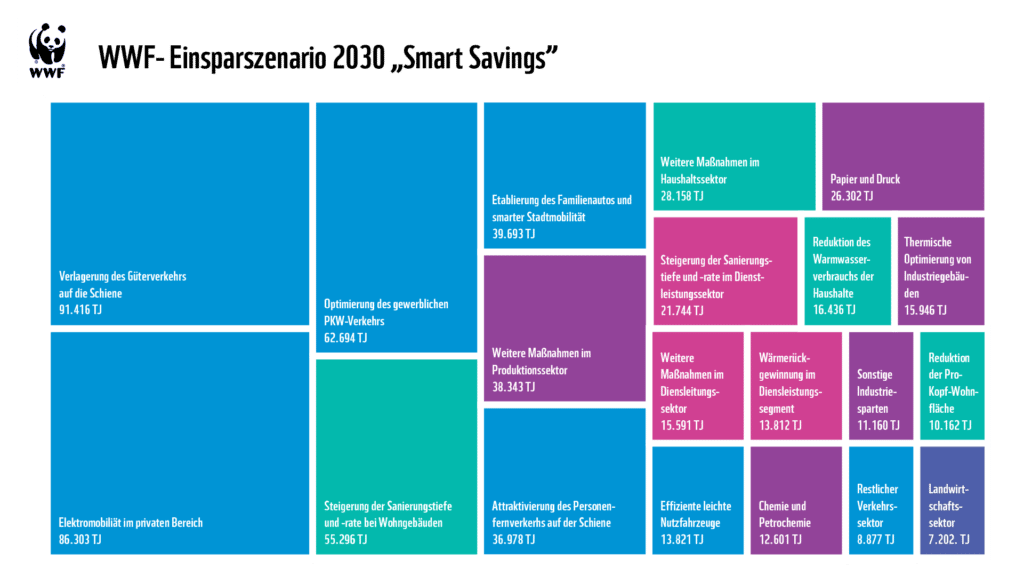 Although by European standards, renewable energies in this country are well developed at over 30%, there is still a long way to go to achieve 100% environmentally sound, renewable energy for electricity, heat, and fuels. The expansion has to be implemented quickly and cannot be at the expense of nature. Both are possible.
Only if we think of climate and biodiversity as a unity will we be able to solve the challenges and ensure a future worth living for us humans.
This article is part of the ESGenius Letter on the topic of the Energy of the Future. The other articles with information and insights on sustainable energy use can be found here.
For a glossary of technical terms, please visit this link: Fund Glossary | Erste Asset Management
Legal note:
Prognoses are no reliable indicator for future performance.