At the beginning of May the time has come again: Every year, tens of thousands of investors travel to the annual general meeting of Warren Buffet's holding company Berkshire Hathaway – the world's largest event of its kind. During the event, which lasts several days, the 92-year-old "Oracle of Omaha" shares his view of the global economic situation and takes questions about his investment decisions. At the same time, however, there are also shareholder votes on corporate policy, supervisory board positions and the re-election of Buffet himself as chairman.
The months of May and June traditionally represent the high point of the annual general meeting season – also known as the "proxy season" – of the year. Here, shareholders of listed stock corporations can exercise their voting rights to determine the future development of the company. An opportunity to bring about positive change in sustainability as well.
What is a Shareholder Proposal?
Typically, proposals for shareholders' meetings are submitted by the company's management. This is also how management nominates candidates for board positions. Active investors such as Erste AM can vote against the proposals – for example, in the case of management's failure to adequately manage or mitigate ESG risks.
But it is not only management that can put items to a vote. Through shareholder proposals, impact investors or NGOs can introduce their own agendas. Theoretically, shareholder proposals can be submitted by any shareholder of a company. In recent years, the number and success rates of shareholder proposals have increased steadily.
How is Voting Handled at Erste AM?
As an active investor, Erste AM wants to advocate for measures towards social responsibility, ecology, or increased transparency. Since 2015, voting rights are exercised for all shares held according to our voting policy – not only in our ERSTE RESPONSIBLE funds, but in all equity mutual funds. Voting rights are exercised when the shareholding exceeds EUR 2 million or 5% of the outstanding shares in Erste AM's portfolio – this way, the votes can carry weight.
In 2022, Erste AM exercised voting rights in 495 companies from 34 different countries. In 12.8% of these, votes were cast against the recommendation of the respective management. Particularly noteworthy was the support for shareholder proposals: in shareholder proposals, as many as 73% were voted against the board's recommendation. Of these, 39% of the votes were in the area of Governance, 46% in the area of Social and 14% in the area of Environment.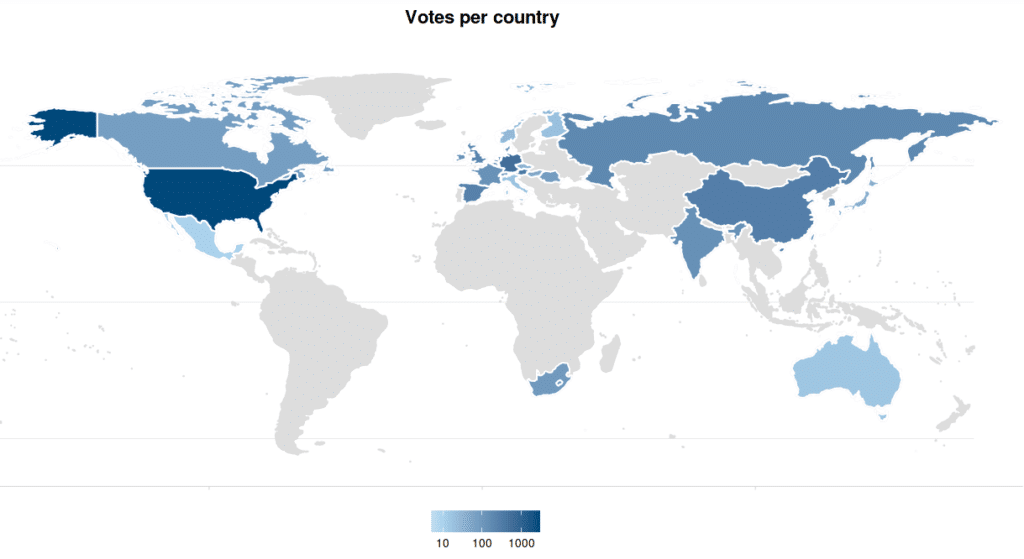 Examples of Sustainable Voting
These companies have been selected as examples and do not represent an investment recommendation.
Netflix, Inc.
Proposal: "Report on Lobbying Payments and Policy"
At Netflix's annual general meeting, a shareholder resolution was voted on that calls for more transparency in the area of lobbying. The proposal states, "We are concerned Netflix's lack of disclosure presents reputational risks when its lobbying contradicts company public positions." The proposal requires Netflix to produce an annual report disclosing the company's lobbying activities and payments. Including the votes of Erste AM, a broad majority of investors at the annual general meeting voted in favor of the proposal, contrary to management's recommendation.
McDonald's Corporation
Proposal: "Report on Third-Party Civil Rights Audit"
At last year's annual general meeting of McDonald's, several shareholder proposals were brought forward. One of the shareholder proposals that were supported with the votes of Erste AM called for a civil rights audit, i.e., an examination of McDonald's corporate policy and products with regard to civil rights. ISS (International Shareholder Services), Erste AM's voting rights partner, states, "An independent civil rights audit would help shareholders better assess the effectiveness of McDonald's efforts to address the issue of any inequality in its workforce". At the annual general meeting, a majority of shareholders also saw it that way: The proposal was approved against management's recommendation.
Berkshire Hathaway Inc.
Proposal: "Report on GHG Emissions Reduction Targets"
Voting rights of Erste AM were also exercised at Berkshire Hathaway last year and a total of 4 shareholder proposals were supported. For example, there was a proposal aimed at reducing greenhouse gas emissions. Berkshire owns several subsidiaries and investments in the energy sector but has not yet formulated a Net-Zero Target. In the past, similar proposals by activist investors have been supported by major investment firms such as BlackRock, Vanguard and StateStreet. However, the proposals could not reach a majority – also because Warren Buffet himself blocked shareholder proposals with the help of special shares that give him additional voting rights. Before the last Annual General Meeting the New York Times commented: "The vote tally could still be embarrassing to Mr. Buffett if it signals that most shareholders disagree with him."
There will again be several shareholder proposals at Berkshire's upcoming annual meeting in May. By actively exercising its vote, Erste AM aims to contribute again this year to keep up the pressure on the company and advocate for more sustainability.
For a glossary of technical terms, please visit this link: Fund Glossary | Erste Asset Management
Legal note:
Prognoses are no reliable indicator for future performance.