With the density of information and offers on sustainable investing, investors can quickly lose track of everything. Who knows, without reading up, what the individual articles of the EU Disclosure Regulation mean or what exactly is meant by the EU taxonomy?
Our new chatbot "Sustainable Investing" can help here and shed some light on the matter. As the name suggests, he is an expert in the field of sustainable investment and is therefore happy to answer a wide variety of questions from the ESG universe.
What is a chatbot?
Put simply, a chatbot is a form of automated service. Customers can communicate with the "robot" via a chat and receive answers to questions, for example about the company or, as in the case of the "Sustainable Investing" chatbot, about sustainable investment.
How can the chatbot help me?
Of course, even our chatbot doesn't know everything. But it can help especially with questions about the EU Disclosure Regulation or the EU taxonomy. For example, you can find out which sustainability risks are addressed by the disclosure agreement and how these risks are taken into account when investing. He will also be happy to explain what lies behind Articles 8 and 9 of the Disclosure Regulation, for example.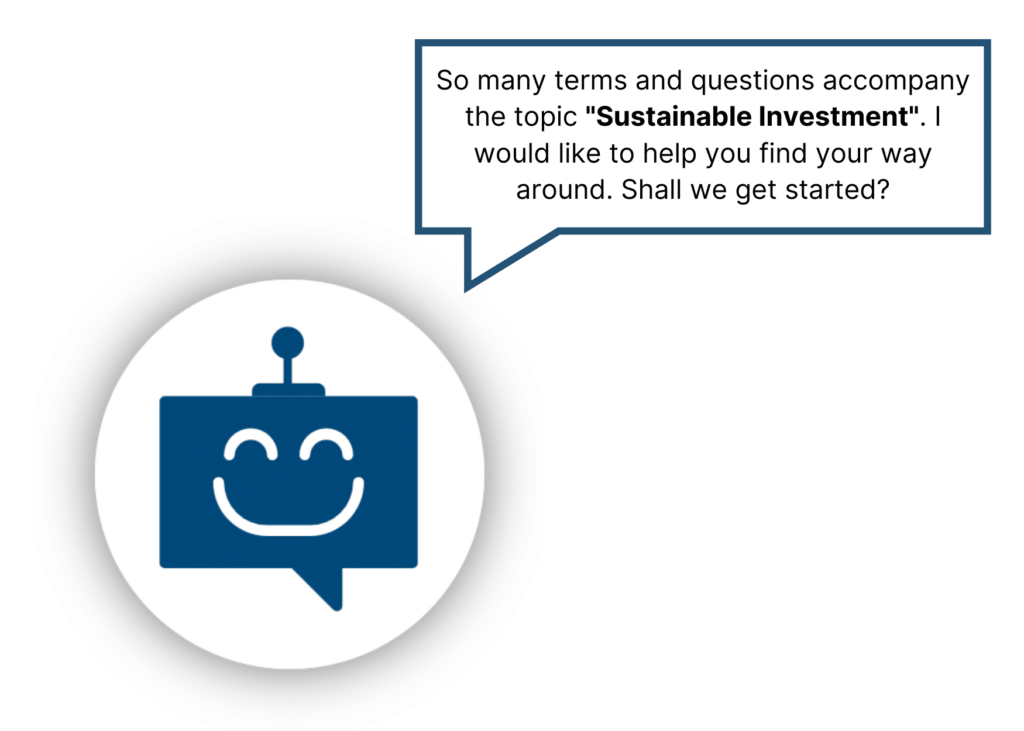 For investors who are just starting to take an interest in sustainable investment, our chatbot will be happy to explain what the term ESG is all about and what the individual letters mean. It also gives you useful information about the sustainability approach of Erste Asset Management and explains how we implement this approach in practice.
How do I find the chatbot "Sustainable Investing"?
You can find the chatbot on our website under the heading "Sustainability". There it appears at the bottom right of the screen and accompanies you through the page. One click is enough and the chatbot is at your service with its information.
Try it out right now and learn more about sustainable investing:
https://www.erste-am.at/en/private-investors/sustainability